---
Vishnu Dental College in India started a collaboration with LM-Dental™ a few years ago. They became the very first LM Dental Tracking System™ user in the region of Asia and exclusively use LM-Dental Instruments with integrated RFID tags. The principals of the College have been very pleased with their choice.
LM Dental Tracking System™ is designed to provide a unified solution in the field of dentistry: via RFID technology, it provides a holistic approach for improved safety, cost-efficiency, and asset management.
Through LM DTS™, dental equipment such as instruments, sensors, handpieces, filling materials, implants, and more from different manufacturers are wirelessly read in a few seconds.
Automating traceability, logistics, and infection control documentation allow staff to work more efficiently and focus both on their tasks and on their patients. IoT in dentistry enables big data gathering and analysis for constant improvement of processes, workflows, AI, and cost-efficiency.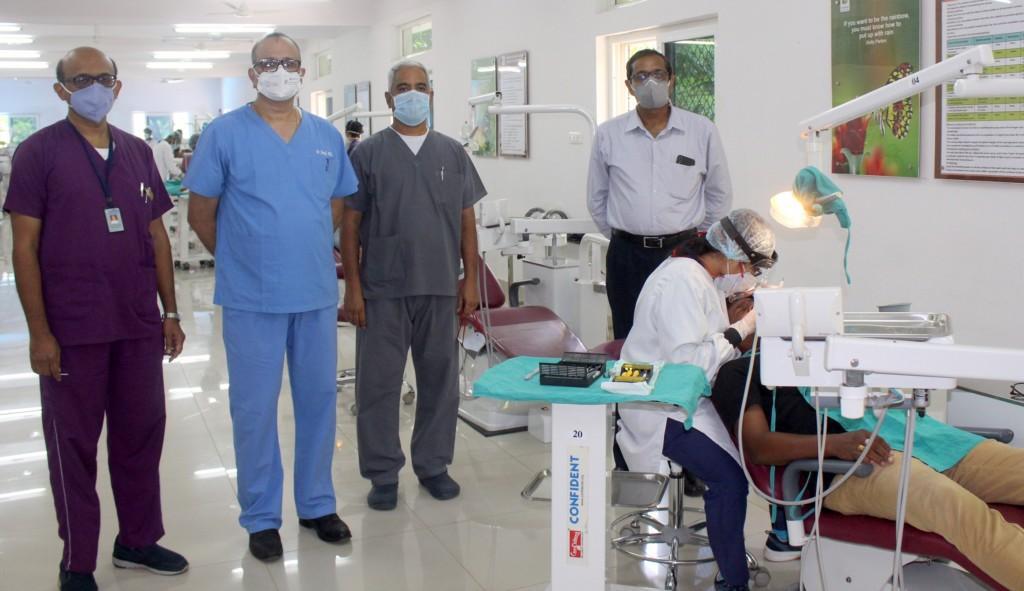 – It is a wonderful opportunity to use this system at our dental institution. Our College was founded in 2002 and it is one of the premier Colleges in the whole country, Director of the College Dr. Anand Raju – Director of Vishnu Dental College ( VDC ) tells.

Vishnu Dental College wanted to provide its students with good, high-quality instruments. Some companies were already approaching VDC to offer instruments and start a cooperation
– Only LM-Dental™ offered a tracking system along with extremely high-quality tools, Dr. Anand Raju continues.
– Being a clinician, I knew the quality of LM-Dental™ instruments and it hit me at that point of time that the instruments also had a tracking system, which allows us to get a better understanding into our re-processing.
With the LM-Dental™ instruments, Vishnu Dental College also learned about the value of good work ergonomics. This was an important point to teach to the students as well, right from the first day.
– Our students started to experience the instruments and were thrilled to discover their quality and comfortable use, Dr. Anand remembers.
---
From good to excellent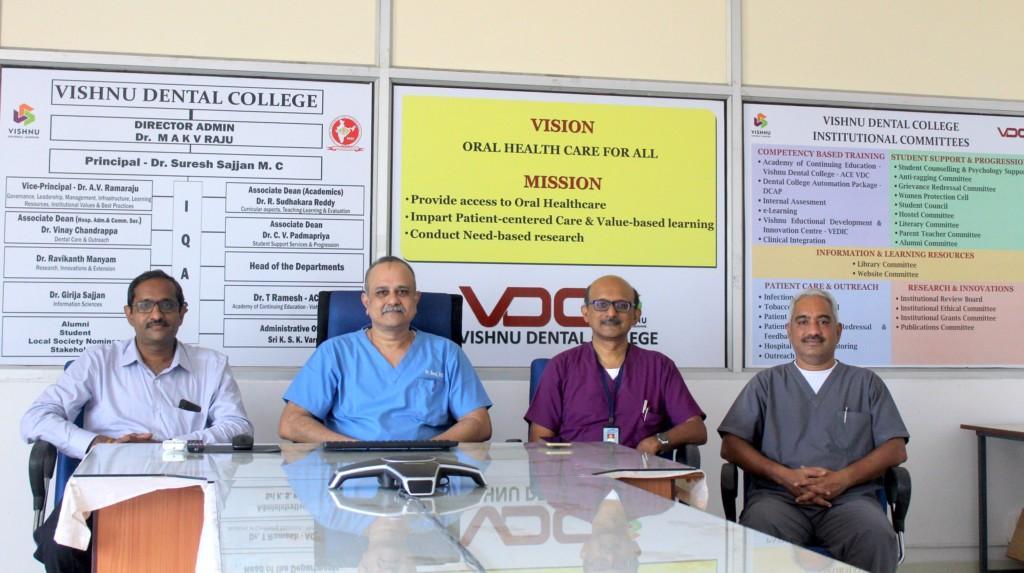 Vishnu Dental College had previously used locally produced hand instruments. According to Dr. Anand Raju, the instruments were passable and clearly cheaper than LM-Dental™ products.
– The instruments we had before were simply not comparable with the quality that LM-Dental™ provides. Cost is only a secondary issue; it is very important to have high-quality elements to work with, Dr. Anand Raju explains.
– Instruments with top-tier quality do make a difference in daily work. Having them at your disposal takes off a lot of health worries and allows clinicians to focus on the work, he continues.
For the installation of LM DTS™, it was decided to do the training online, due to the existing pandemic. But this didn't complicate the cooperation.
– A new system always takes time to get accustomed to. Fortunately, though, the training we received was user-friendly and easy to follow. Through online meetings, our faculty and staff could stay in continuous contact with the LM™ team, so it made communication effortless. We have had a lot of support from the LM™ team and it's something we really appreciate, Dr. Anand says.
– The feedback from the students is tremendous, and we are getting very positive feedback from patients. The usage of LM DTS™ will become more popular in the whole region of Asia, I believe. It is important to invest in good instruments from the very beginning of your dental education. When it comes to the tracking qualities of LM DTS™, these instruments are extremely valuable, Vice-Dean of the institute, Dr. Rama Raju tells.
Thanks to the great support given by LM-Dental™, the deployment curve at Vishnu Dental College has been very smooth. The top management has been providing training to the students and the continuous feedback and support from LM-Dental™ is helping the College get the most potential out of the system. Live video training on a monthly basis along with continuous monitoring and information sessions is helping to make the implementation a success.
– We were not only looking for a high-quality instrument but also a system that could help us improve our efficiency in central repository, which included an asset management system to track the instruments, Dr. Anand explains.
– Using DTS™ in our central reprocessing area has made a big impact on the service we provide to the patients. We are able to ensure that our reprocessing workflows are standardized and enforced throughout the school. This adds so much value by taking into consideration the link with the asset management within DTS™, Dr. Anand tells.
– With the support of the Dean Dr. Suresh Sajjan, Dr. Vinay and his team have been a crucial part of the successful implementation of LM Dental Tracking System™.
Cooperation will certainly continue, with the LM™ portfolio bound to be increased in the coming years.
– We made a great decision by choosing LM-Dental™, Dr. Anand sums up.
---
If you want to recieve more detailed information about LM Dental Tracking System™ in India please contact our local partner Indiaviking@gmail.com