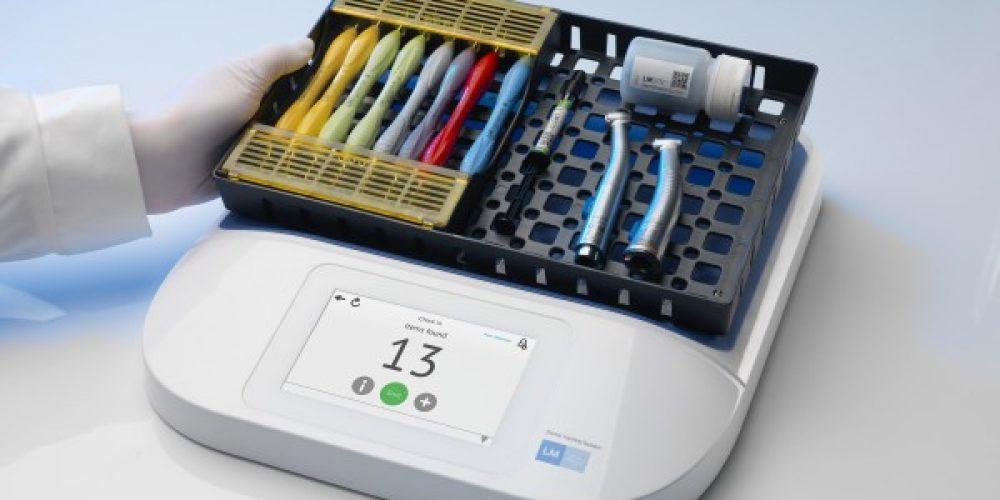 LM Dental Tracking System's™ (DTS) RFID readers give the visibility of instruments and materials from storage and maintenance through to clinic and patient care.
The readers are available in two different models: Tray Reader with multi-read functionality and Unit Reader for single-read options. Both readers communicate over Ethernet or WiFi to the DTS Server through encrypted HTTPS creating the system environment, as a cloud service or local server.
DTS's tray reader is a cutting edge multi-read UHF (Ultra High Frequency) RFID read point solution that offers ease in deployment due to its small size. With the antenna, cables and reader enclosed in a single table top tray it can be placed in any environment with minimal effect on the surroundings.
DTS's unit reader is a cutting edge single UHF RFID read point solution that can be mounted anywhere in the clinical area due to its small size.
The tray reader can be configured to be able to support single or multiple activities depending on the requirements and can be placed anywhere with minimal footprint. The DTS readers are ideal for tracking dental instruments and materials.