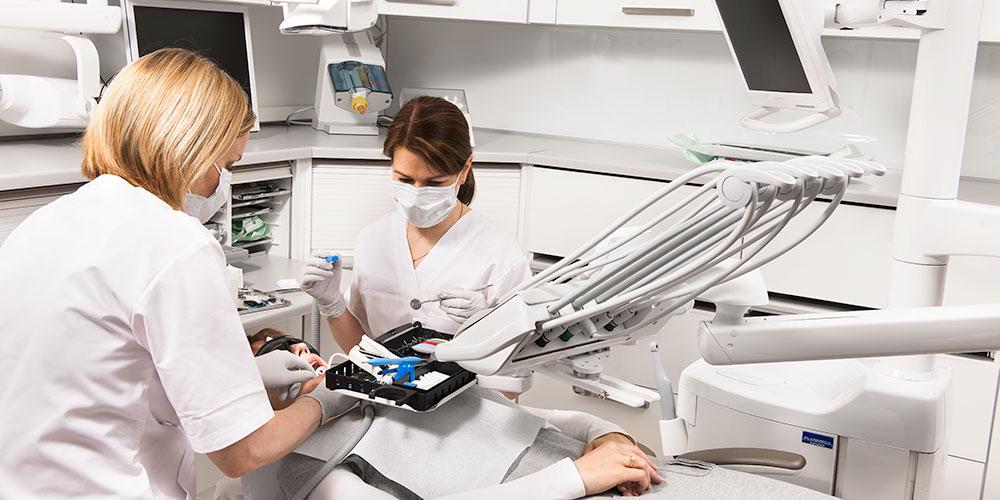 Bringing value to Digital Denistry with Data LM Dental Tracking System™
As Dentistry is moving more and more digital, LM Dental Tracking System™ takes digital dentistry to the next level by allowing us insights into our data in the digital dentistry workflow. With so much emphasis always been placed on the treatment when we talk about digital dentistry we will take a different approach and look at the value the data is bringing us in digital dentistry and how this value helps us make decisions for our practice.
Speaker Stephen van Heerden is System Sales Manager at LM-Dental, focusing on the implementation of Radio Frequency Identification (RFID) within the dental industry worldwide. This presentation was recorded at the first EADD digital dentistry summit in July 2020.
"CDM has implemented an innovative technology-driven program to track dental instruments, believed to be the first of its kind among U.S. dental schools and providing multiple benefits including cost savings and improved inventory management. Utilizing radio-frequency identification (RFID) technology, the College is tracking 10,000 dental instruments using metal RFID tags developed by Xerafy, a Hong Kong-based producer which is an innovator in metal tag production and design. CDM implemented the program in June 2015."
RFID Journal article (PDF)
DTS Columbia University website (PDF)

"A Guide to Understanding RFID. Radio frequency identification might seem simple at first, but it can be complex and difficult to deploy successfully. Here's an easy-to-understand guide to understanding the technology and how it can deliver business value."
Read next: Check how much you would profit using LM Dental Tracking System™