High quality and manufacturing standards guarantees safety for you and your patients
---
Dedication to manufacturing excellence makes LM-Dental™ instruments precise, durable and reliable. Our research continues from design through manufacturing, allowing us to produce instruments that meet exacting standards, perform excellently, and give extended, reliable service.
Standardized top level quality and continuous improvements
Since its foundation 1973, LM-Dental™ has devoted its entire product development and production process to ensure that customers receive products of the highest quality. Like every true professional we also aim for the ultimate perfection in our work.
All our products are produced in Finland where the regulatory standards are very high. LM-Dental™ follows ISO Quality Management System and has Quality System Certificates ISO 9001:2015, ISO 13485:2016 and EC-Certificate Direktive 93/42/EEC. Certification ensures that all production and customer service functions are continuously evaluated and improved.
---
Patents
Whether it comes to the design or the production of the LM-Dental™ products, we focus on the specific needs of the dental experts. We are in constant communication with the end users to keep our product development on the cutting edge. We are the innovation leader that others copy. To protect innovations LM-Dental™ has the following patents:
U.S. Patent No: 8,459,989.
Finland Patent Nos: FI118789 and FI125273
Germany Patent No: DE602004008926.5
Spain Patent No: ES1648329
France Patent No: FR1648329
United Kingdom Patent No: GB1648329
Italy Patent No: IT1648329
Switzerland Patent No: CH694788
Poland Patent No: PL1648329
Russia Patent No: EA008423
Belarus Patent No: EA008423
Additional patent applications are pending.
---
Certificates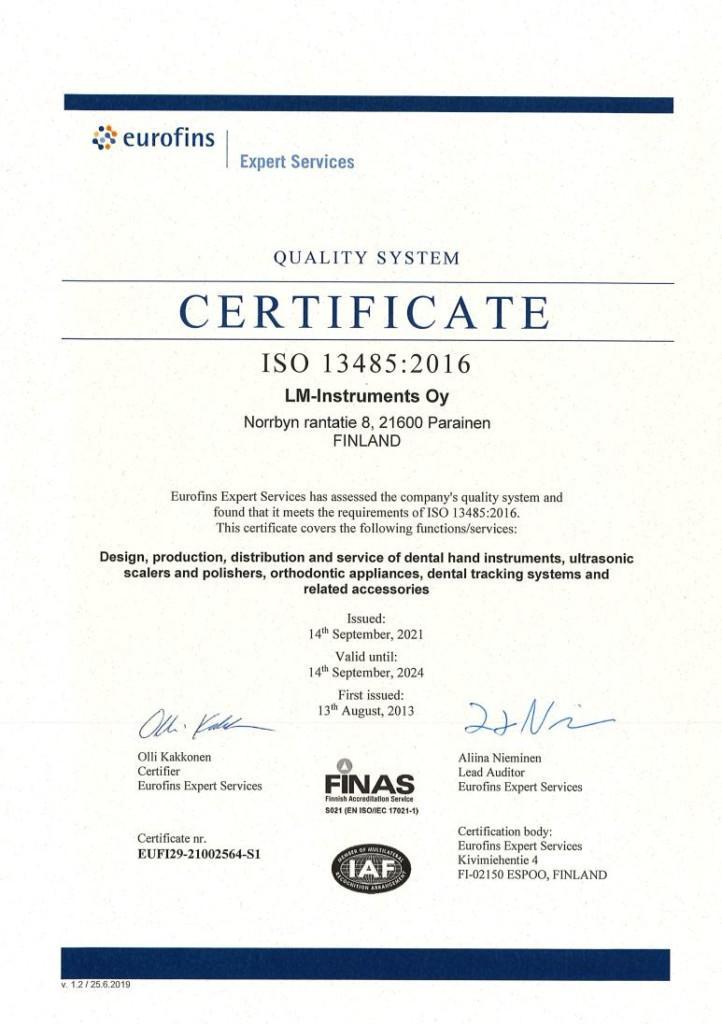 Iso 13485:2018 Certificate
---
Iso 9001:2016 Certificate
---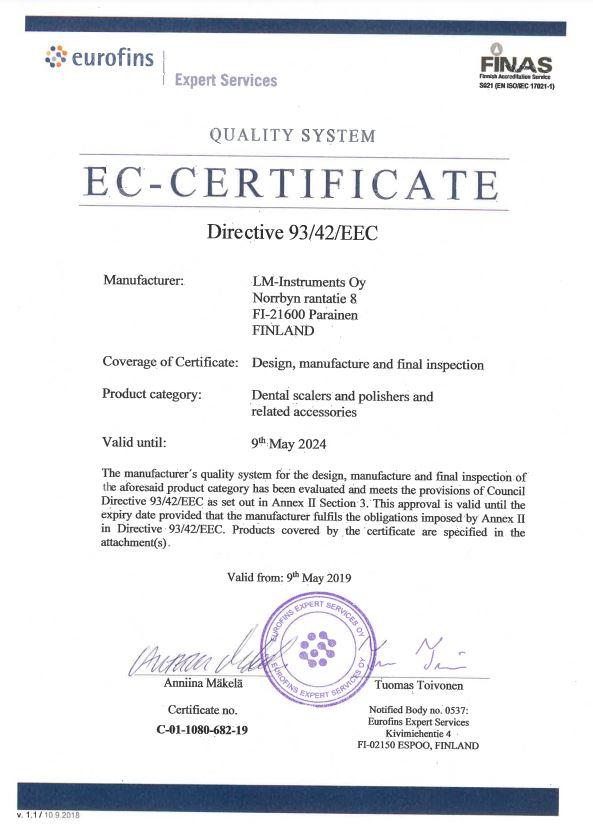 EC-Certificate
---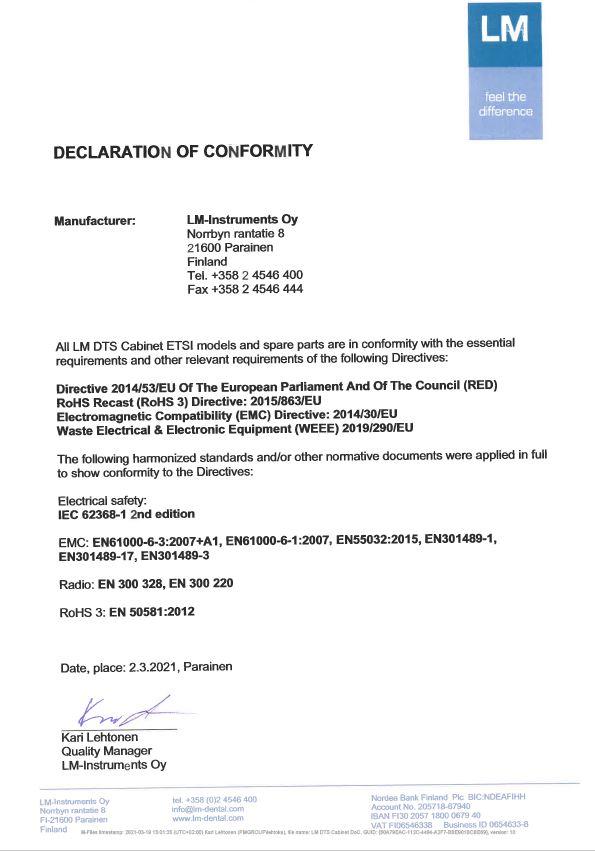 LM DTS Cabinet DOC
---